Nothing special for today :) woke up at 2pm
Straightly went to tapao food for dad !
afterthat going bck grandpa hse awhile.
at the moment nth much to do lor, jz playing poker : )

Rch out night,went pasar malam with 2 frenz
Raymond n Yau

After pasar malam we went 2nd round yamcha at other place to discuss for 31/12/2009 "New year eve"huhhuuu...They talking bout the countdown for 2010 !! but I'm not in their topic. I have no plan on that day actually but I only got 1 special plan for myself that i Wish and Hope she can be with me on that day, i just wanna meet her on that day but she is not free to be with me on that day i guess so anyway how i just try to find my own plan for this year new eve :)


Special message to her
"I WISH and HOPE YOU CAN BE MY SIDE WITH ME TO SEE THE FIREWORK"


Finally reach home jor n now i just seated down in front my pc designing one sticker to my car felt bored so juz simply design 1 sticker put on my car and see nice a not : )

here it is :) hahahahaha ( Special design by my self )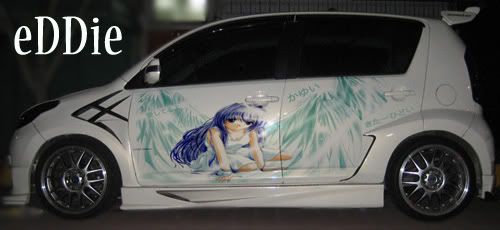 ops late dy ler..still listening to "WHAT Cha Say" and "Two is better than one"
once again " I MISS YOU BADLY "